Think about all the wonderful memories you'll create when you take your loved ones and friends out on the ocean or lake and enjoy the sun's warmth while feeling the crisp breeze on your skin. Anyone could feel joy and excitement at the thought of it. But how exactly does one go about purchasing a boat?
The process of purchasing a yacht is one that you won't really understand until you've done it yourself. You want to be sure that the boat you buy is going to give you a lot of nautical fun throughout the years, but you also want to make sure that you get a decent bargain on it. Even if this is your first time looking for a boat, this buying guide that we have put together will help you make an educated selection that you can be confident in the making.
GETTING STARTED
There are numerous crucial phases involved in the process of purchasing a boat. Keep in mind that the procedure is always under your control. Take things at your own pace, make sure you do the necessary research, and have fun. It is possible that the planning process will turn out to be a lot of fun for you, particularly if you involve your loved ones and friends in it. Continue your search even if none of the boats you uncover feel like a good fit for you. You won't have to look far to locate the right boat for your activities on the water.
Once you've made the decision to purchase a boat, there are a few simple actions you can take to get ready for the purchase. They entail conducting some cursory research and engaging in some personal planning in order to lay the groundwork for the subsequent steps:
DECIDE WHAT TYPE OF BOAT YOU WANT TO BUY
There is a dizzying array of boats available for purchase nowadays. You have a wide variety of possibilities to choose from, including catamarans, motor yachts, smaller or bigger sailboats, fishing boats, cabin cruisers, pontoon boats, and so on, and many boat brands and boat dealers and boat traders to buy from, such as the Boston Whaler who have great customer service.
If you are looking for a multi-hull boat this is a selection of great options we currently offer:
Length19m
Built2011
VAT statusNot Paid
PriceSOLD
The 62-foot (18.89m) luxury sailing catamaran IN THE WIND was built by Sunreef i ...
More Info
There is a boat available for every conceivable combination of size, speed, and activity. In order to choose the type of boat that is most suitable for you, you will need to ask yourself the following kinds of questions:
Where am I going to take my boat?
The size of your boat should be determined according to where you plan to use it. There may be a size restriction for boats operating in shallow waters, but vessels operating in deep, expansive waters may be required to be on the bigger side.
You'll need to find a place to store your boat for when you're not out on the water. Having your own dock makes this process much simpler, but if you don't have one, you'll need to look into renting a slip at a marina so that you can park your boat there. Costs associated with storing larger boats typically increase on a monthly basis.
Where will I keep my boat over the winter?
Many people enjoy going boating as one of their many hobbies and interests. There are a wide variety of purposes for boats, ranging from fishing and sports on personal watercraft (PWC) to joyriding and overnight trips, and each of these uses a certain kind of vessel.
DETERMINE YOUR BUDGET
After preliminary thinking about the kind of boat most appeals to you, you should think about how much money you are willing to spend on it. Take a look at your finances and determine how much money you can put toward the purchase of a boat. You need to get a head start on saving money to be financially stable once you start paying for your boat monthly. Additionally, this might help you get ready for the initial down payment that will be required. The type of boat you finally decide to buy will be determined, in large part, by how much money you have available within your budget.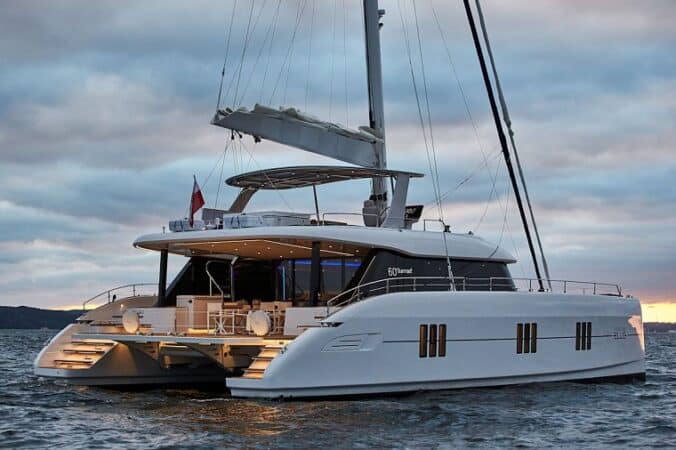 When thinking about your budget, you should probably take into account the average costs of boat maintenance as well as any other expenses. During this step, you should get started looking into how much yacht insurance costs. You will be required to have boat insurance on your vessel in certain places; therefore, this will be an additional fee on top of the amount you pay for your boat, which you will want to weigh into your budget.
START SHOPPING
You'll find a wide variety of boats and styles to choose from, and you'll get a better sense of your preferences as you go. Depending on what you intend to use the boat for, you should give some thought to the many amenities that can alter the boating experience.
As you browse, you will also start to get a sense of the prices, which is beneficial for the purposes of creating a budget. Knowing how much various boats cost will make it easier for you to find offers on them. By reading reviews and joining online boating communities and forums, you may gain even more information from boaters who have been in your position before. You can do this online. They have the potential to be an invaluable asset in the search for the ideal boat.
If you are looking for a motor yacht this is a selection of great options we currently offer:
BENEFITS OF BUYING A NEW BOAT
Despite the increased initial investment, numerous boat owners opt to purchase brand new vessels. Some of the following are examples of situations in which it may be justified to spend more money on a new boat:
When you acquire a brand new boat, you don't have to worry about how the boat was handled by its past owners. Since you are the exact first owner of the boat, everything on it will be in immaculate condition because of this. There will be no issues that have been covered up that the prior owner may have left for you to find.
Warranties are typically included in the purchase price of new boats, and their purpose is to shield the owner from financial responsibility for certain damages. Purchasing a used vessel may provide a level of peace of mind that is not usually available. In the event that something breaks, you will have the ability to rely on the warranties.
BENEFITS OF BUYING A USED BOAT
Despite the increased initial investment, numerous boat owners opt to purchase brand new vessels. Some of the following are examples of situations in which it may be justified to spend more money on a new boat:
Used boats are frequently available at more reasonable prices than brand-new ones. This indicates that you can save money by purchasing either larger or more powerful boats. This will result in cheaper monthly bills and increased flexibility in your financial plan. If the new boat you have your eye on is out of your price range, you might be able to discover a used boat that is comparable to the one you want and sells it for more money.
When you acquire a brand new boat, you could become anxious about even the smallest of dings or scratches. When you buy a secondhand boat, you gain a certain level of comfort because you know that whatever ding or scratch it could have won't be the first one it gets - or the last.
When you shop the used market, you have a wide variety of purchasing possibilities at your disposal. You can get a better deal while still enjoying the benefits of being a dealership customer by purchasing from a used boat dealer. Because they have lower overhead costs than dealerships, boat brokers are able to provide pricing that is potentially even more competitive than those offered by dealerships. If you buy something from a person who is selling it on their own, you might be able to negotiate a lower price. You also have the choice to trade in an older boat in exchange for a deal that is even more favorable.
Once you have decided whether you want to buy a new or used boat, you can begin your search for specific models of boats within the category you selected. Maintain a watchful check on the market to ensure that you are aware of all the most recent bargains as they become available.
Extend the area of your search to encompass any distance that you are willing to travel in order to discover a bargain. Keep in mind that if you buy from a dealership, it is likely that you will have to go through them for any repairs or other services that are related to your warranty.
When deciding where to buy your boat, you should consider Sea Independent.